2019 Denver City Lax Dash 5k
February 12, 2019
The Dash is a 5k fundraising event to support Denver City Lax and their work introducing the sport of lacrosse at no cost and then assisting youth in finding success on the field and in the classroom. Runners fundraise on behalf of City Lax prior to the event, and a committed and gracious group set a new Dash fundraising record.
The Colorado lacrosse community drives the Dash and runners and supporters were out in force this past Sunday on a brisk but beautiful Colorado morning. More than 400 boys and girls high school lacrosse players from over 20 high schools joined together with club teams, coaches, parents and players from the youth ranks to run the 5k.
Raising money, however, isn't the entire story. "The Dash has become an activity for the entire community to support the growth of the game in a positive way," says program director Ben Allison. "Kids and families from different backgrounds come together to celebrate collectively."
"The Dash is a true feel good story," commented Denver City Lax staff member and professional player Eric Law who headed up race coordination.  "The Colorado lacrosse community is incredible in giving everyone the opportunity to love this game regardless of resources."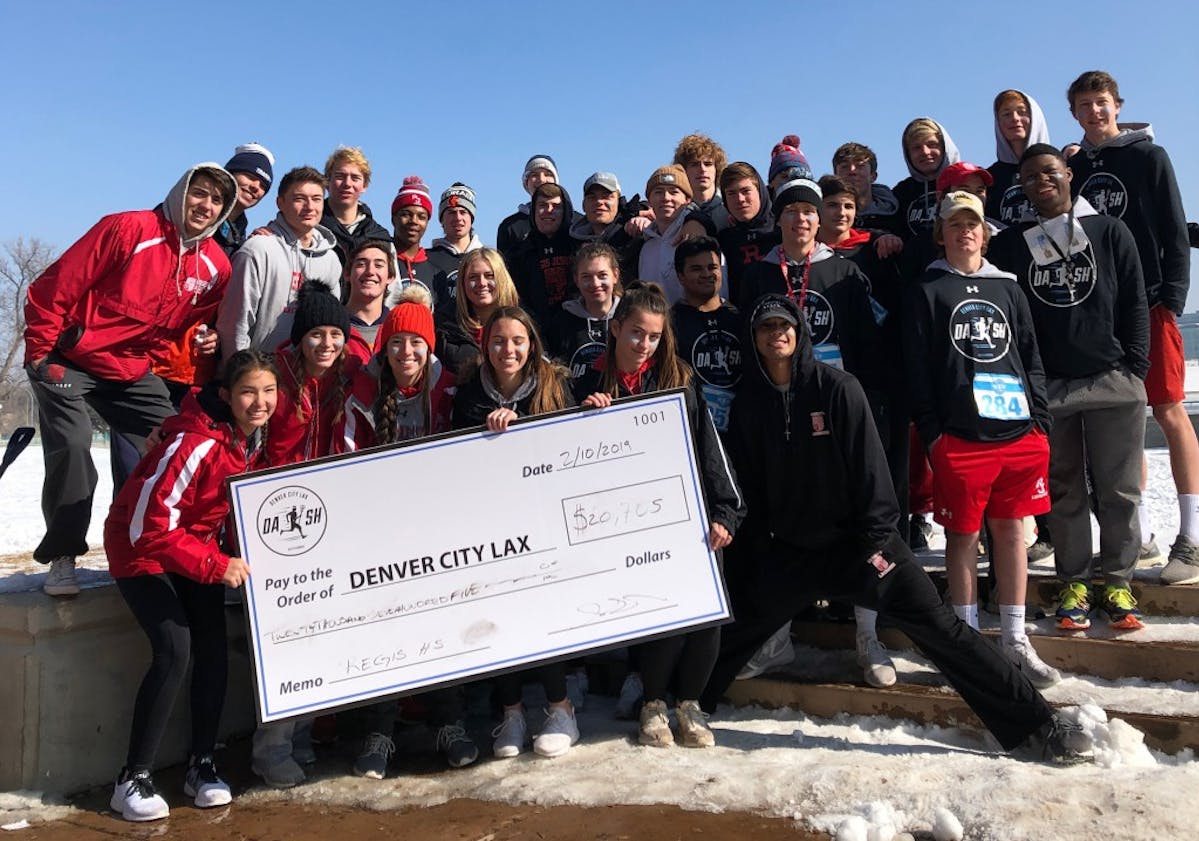 Next month City Lax will field 16+ boys and girls teams ranging in age from K through 8th while continuing to supporting students that play through high school and college.

Past Denver City Lax student-athletes are now in college, many as first in family attendees. Two current high school seniors enroll next fall at Johns Hopkins and Richmond respectfully.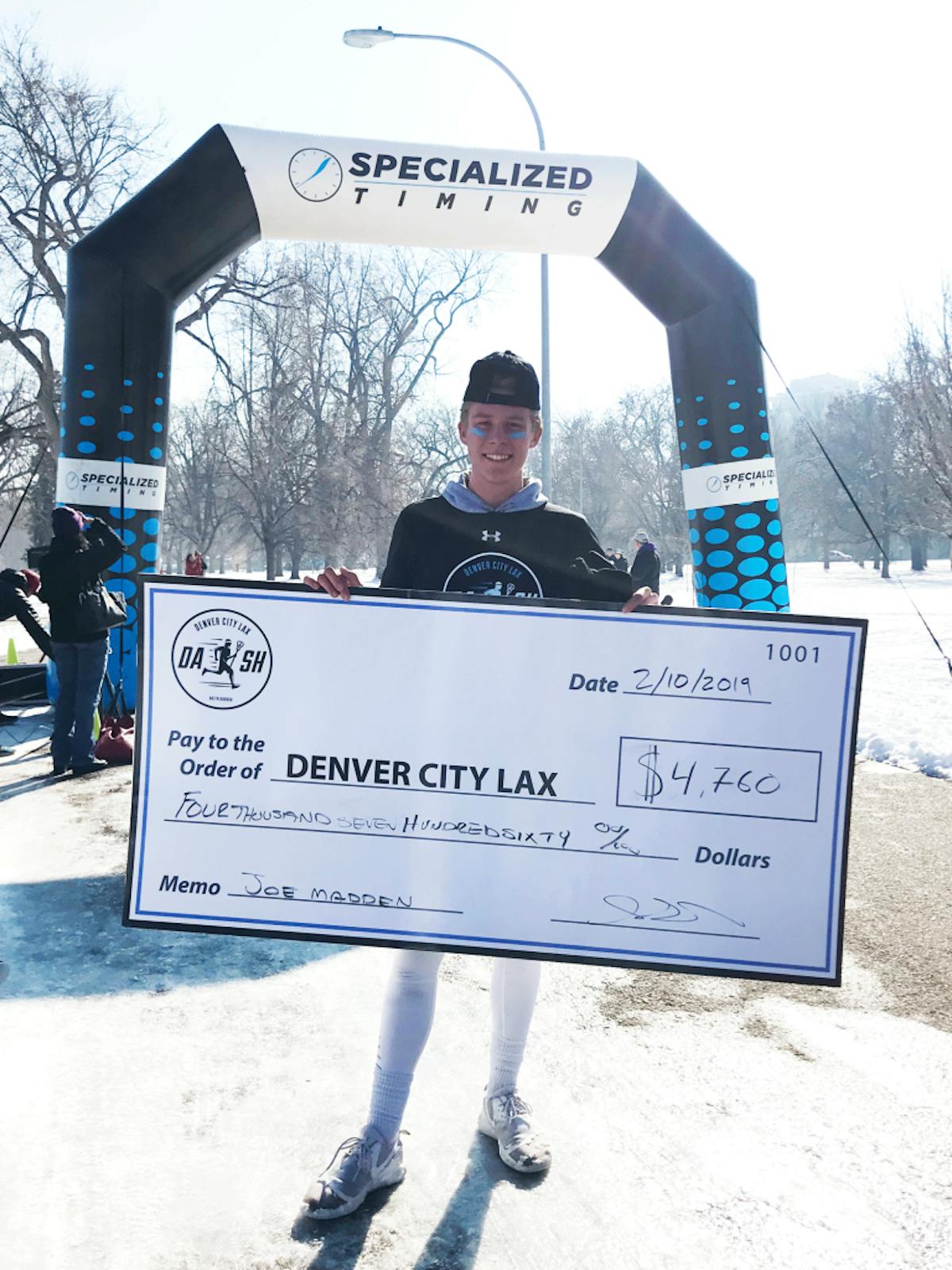 Helping making race day a special event were vendors the Denver Outlaws, Motive Pure, Elite Speed, iSplack, and Denver Sports Recovery.

Dash sponsors and partners, all committed to giving back to the community and supporting youth, were LXTC Lacrosse Training Center, Under Armour, Encore Brand Lacrosse and Positive Tracks. For the second year in a row, City Lax has partnered with Positive Tracks, a national non-profit, to support youth runners participating in the City Lax Dash through mentorship and matching donations.