Time For Change
June 02, 2020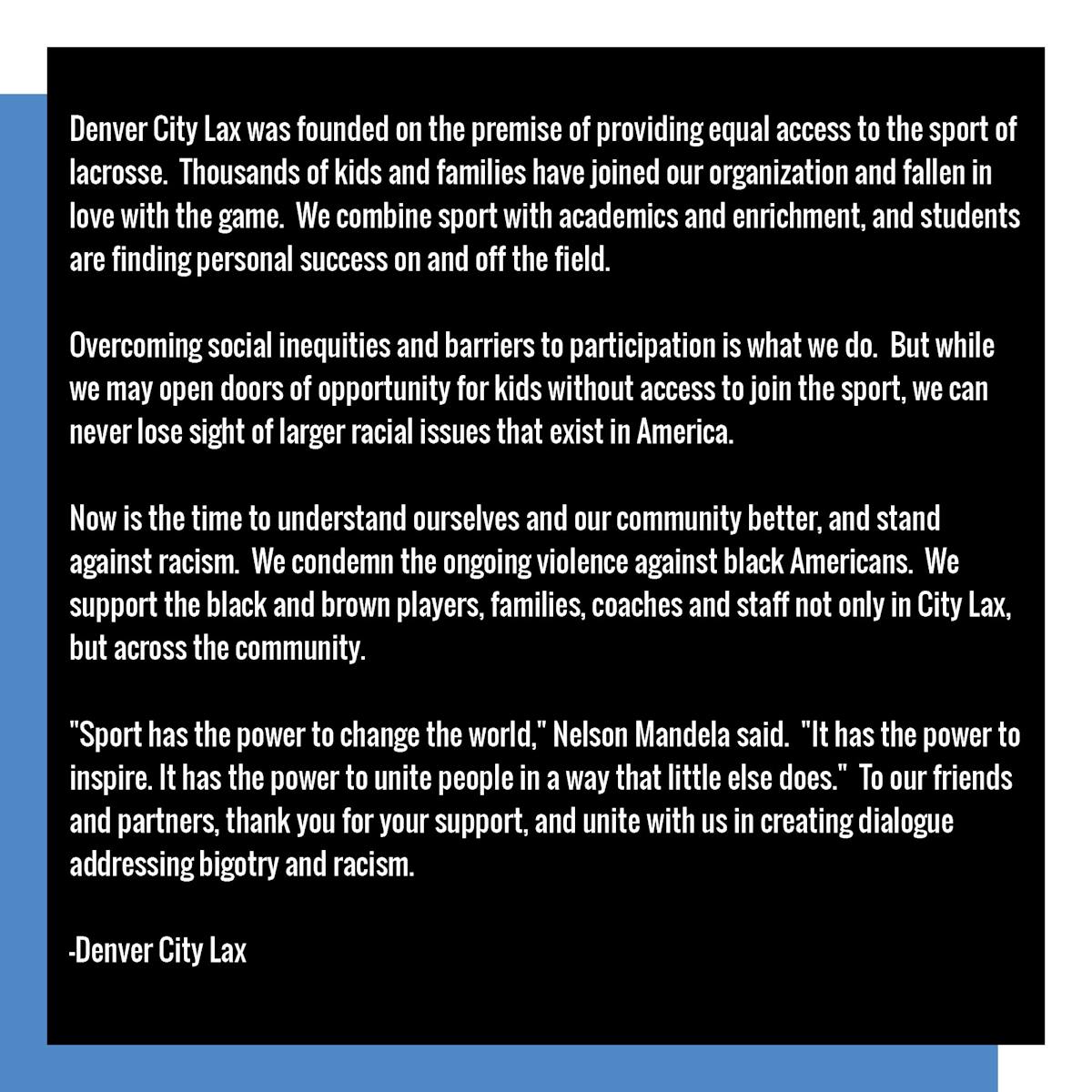 Denver City Lax was founded on the premise of providing equal access to the sport of lacrosse. Thousands of kids and families have joined our organization and fallen in love with the game. We combine sport with academics and enrichment, and students are finding personal success on and off the field.
Overcoming social inequities and barriers to participation is what we do. But while we may open doors of opportunity for kids without access to join the sport, we can never lose sight of larger racial issues that exist in America.
Now is the time to understand ourselves and our community better, and stand against racism. We condemn the ongoing violence against black Americans. We support the black and brown players, families, coaches and staff not only in City Lax, but across the community.
"Sport has the power to change the world," Nelson Mandela said. "It has the power to inspire. It has the power to unite people in a way that little else does." To our friends and partners, thank you for your support, and unite with us in creating dialogue addressing bigotry and racism.
-Denver City Lax